Andhra Pradesh Space Applications Centre (APSAC)
Andhra Pradesh Minerals Vehicle Tracking System (APMVTS)
The Andhra Pradesh Minerals Vehicle Tracking System (APMVTS) is an Internet of Things (IoT) based Smart Transportation and Mobility solution developed by Andhra Pradesh Space Applications Centre (APSAC), for the Department of Mines & Geology (DMG), Govt. of Andhra Pradesh. APMVTS uses Automated Industry Standards (AIS) 140 vehicle tracking device (VTD) which is an IP65 certified embedded with dual operated e-SIM which is enabled by a Morse code distress signal (SOS facility & using 2G/3G/4G wireless connectivity with SMS fall back), auto switchover operation, Navic, GPS & GLONNAS constellations and provides about 25 alerts. The APMVTS project is designed with a cost of Rs.2.91 crores (cr) and is being deployed in a span of 6 months. It got initiated in August 2018 and running successfully for more than 2 years. 947 nos. of VTDs are integrated with APMVTS in 2018, which increased to 9,500 and 50,199 in 2019 & 2021respectively indicating the popularity.
APMVTS solution has created a lots of impact in following areas.
Transparency & Accountability
Real-time live monitoring of sand activities by concerned officials at state-level and also at district-level
Digital payments with Cash-Less online order placement and Door Delivery eradicated exploitation of consumers by contractors, transporters and other intermediaries.
Integration of Vigilance & Enforcement tools has effectively countered the menace of illegal excavation, black-marketing, hoarding, theft, pilferage and interstate leakage of sand that were rampant earlier.
b)Environmental Sustainability & Social Responsibility:
Mining is undertaken by DMG in an environmentally sustainable and socially responsible manner, in compliance with all statutory obligations, including scientific exploitation.
Excavation activity is done only after obtaining clearances from all concerned departments incl. Environment, River Conservation, Mining, Irrigation etc.
It has ensured that mineral production is in adherence to the limits/ statutory clearances accorded by the MoEF&CC and APPCB, thereby restoring Bio-diversity, preventing depletion of water tables and protecting local Flora & Fauna by limitizing the depth of mineral to be exploited.
c)Efficiency & Effectiveness:
Digitization of the entire end-to-end mineral operations, including payments, ensures maximum efficiency.
ii.Real-time Online Monitoring & Automated Exception Report generation ensures effective operations and prevents illegal mining activities.
d) Responsiveness:
Establishment of Toll-Free Helpline number "14500" as well as Helpdesks at DMG & APMDC, have ensured timely resolution of grievances of consumers.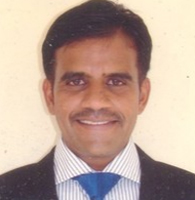 Dr. B. Sundar, IFS, Vice Chairman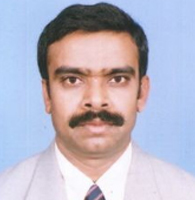 G. Prasada Rao, Scientist – SF & Project Manager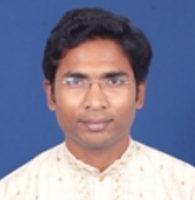 Dr. A. Kanungo, Scientist – SD & Associate Project Manager