Prin. L. N. Welingkar Institute of Management Development and Research (WeSchool)
Digital Transformation at WeSchool focusing on FutureTech - implementing Technology as a Game Changer
Inspiring Digital Democracy in Higher Education Institution
WeSchool has always been an early mover in the technology space having launched a Post Graduate Management Program in e-business in 2001.
WeSchool again demonstrated its' pioneering spirit in 2019, through Project 'Digital Transformation@WeSchool– focusing on FutureTech - implementing Technology as a Game Changer' as a single large umbrella project with two clear parallel paths –
a) Digital First -Integrate, Automate and Transform:This path implied simultaneous initiatives to democratize and enable users to integrate/automate business processes, transforming the end to end experience for stakeholders. The campus wide ERP, supporting online teaching(1500+ lectures delivered) , department specific self-help portal solutions& enabling collaboration across 500 staff, 3000 students by training them for MS-Office 365, MSTeams, Webex, Zoom, MIRO etc
b) Nurture Leaders/Managers with a Digital mindset :Making Future technology one of the key pillars in program curriculum besides teaching program specific applications of RPA, BOT Development, No-Code Application Development, Machine Learning, IOT, Digital Manufacturing, Digital twins, Drones among a few. During 2020, these subjects taught online with hands on experiences prepared even non-IT students for the future.
c) The Global Citizen Leadership initiative which includes athree month live industry/social projectprovided learners the opportunity to apply these skills for solving real time innovation challenges. TheREDXWeSchool Innovation Lab enabled students to build working prototypes in emerging tech and suitably physical prototypes using 3D Printer.
This was further enhanced by hackathons - In 2020 alone, WeSchool students organized and participated in Ministry of Education's Smart India Hackathon, the largest online Hackathon in India; NASA Space App hackathon, and internal hackathon for Global Citizen Leadership.
What is uniquely common in this project is the scale, orchestration, use of future technology, rapid deployment and user training in a remote manner.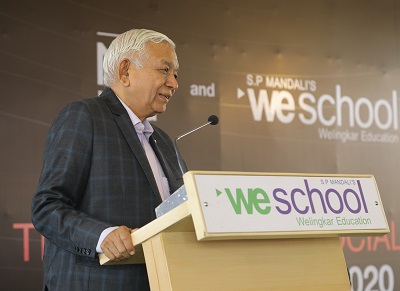 Adv. S.K. Jain, Chairman, Managing Council and Chairman, College Development Committee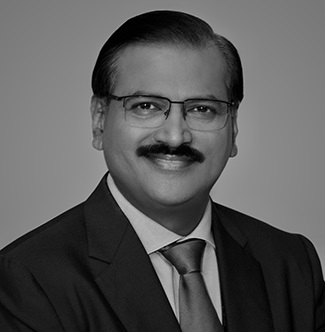 Prof. Dr. Uday Salunkhe, Group Director, S.P. Mandali's WeSchool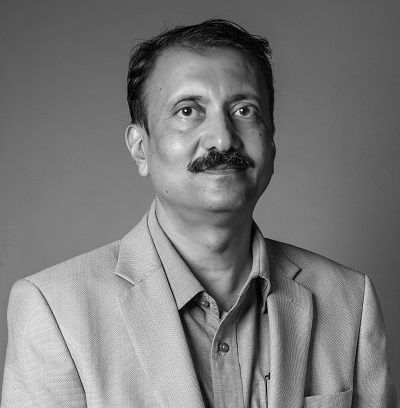 Prof.Dr.Pradeep Pendse, CTO and In-Charge Director, University Programs